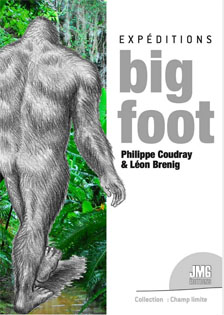 Philippe Coudray est auteur de bandes dessinées, peintre et illustrateur. Sa principale série est l'Ours Barnabé, bande dessinée composées de gags en une planche destinée aux enfants mais en réalité à tout public. Cette série est traduite aux États-Unis sous le nom de Benjamin Bear. Il illustre entre autres des textes humoristiques et gags de son frère Jean-Luc Coudray. Benjamin Bear a été nominé deux fois au prix Eisner Award, en 2012 et 2014. Philippe dessine également en relief. Il s'intéresse à la cryptozoologie et poursuit le bigfoot en Amérique du Nord avec quelques amis depuis plusieurs années.
Philippe Coudray, simply put, is an artist. Philippe Coudray creates and draws for not only comic books (l'Ours Barnabé) and graphic novels, but is also a 3-D illustrator and painter. He has published more than 750 comic strips, from the beloved series, l'Ours Barnabé, which was recently published and translated for the American public as Benjamin the Bear. His works have also been translated in Japanese, German, Mandarin and Chinese. Philippe Coudray's book won the Angoulème school award: Des Prix des Ecoles, where children between the ages of six and 11 selected and voted for his book as Best Children's Book.
He has also been twice nominated for the prestigious Eisner Award in 2012 and 2014.
Philippe Coudray has published other works with his twin brother, Jean-Luc Coudray.
His hobbies include perfecting his English language skills and traveling to North America to research the enigmatic Bigfoot.